What's a skin care routine and why do I need one?!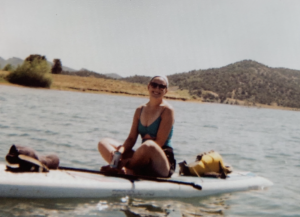 What's a skin care routine and why do I need one?!
By: Esthetician Noelle Janda
Have you ever browsed through the skin care aisle only to be overwhelmed by the sheer amount of products to choose from? I think it's safe to say we've all been there. Having an effective skin care routine can be a lot simpler than that and we're here to show you how!

But first, why do we need to have a skin care routine in the first place? While it may seem like a cosmetic luxury, a skin care routine is necessary for protecting and maintaining the health of our body's largest organ. A daily, consistent routine is the most effective way to achieve this. It turns out, a great starting point for all skin types is just an easy, 3-step approach!
Step 1: Cleanser AM + PM 
Routinely cleansing your face and neck helps to remove any makeup, dirt, oil, debris, bacteria, old skin cells or pollution that can build up throughout the day. Go for something gentle. We love the Aveda Botanical Kinetics Purifying Gel Cleanser. If your skin tends to be on the drier side, try the Aveda Botanical Kinetics Purifying Creme Cleanser instead! 
Step 2: Moisturizer AM + PM 
After washing your face, apply moisturizer while your skin is still slightly damp. This will help to seal in hydration and strengthen your skin's natural moisture barrier. We recommend Aveda's hydrating water gel creme for normal to oily skin types or the Botanical Kinetics Intense Hydrating Rich Creme for dry skin. These products contain various hydrating, plant-sourced ingredients such as hyaluronic acid, olive squalane, and cupuaçu butter.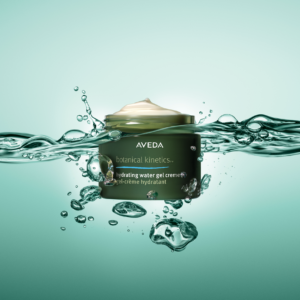 Step 3: SPF 30 or higher. AM
Once your moisturizer has had a chance to absorb after a few minutes, apply spf before you start the day. This will protect your skin from the sun's harmful UV damage. Even during the cloudy, winter months, we are exposed to invisible UV radiation. Wearing sunscreen every day will help protect your skin from increased risk of skin cancer, fine lines, wrinkles, sun spots, hyperpigmentation, and rough texture just to name a few. If you're wondering how much spf to apply, just follow the 2 finger rule: Squeeze the sunscreen along the lengths of your pointer and middle fingers as a rough measurement. This should be enough for your face and neck. Try our Aveda Daily Light Guard SPF 30!
Now, you can always supplement this routine with additional products depending on your skin concerns (serums, exfoliants, etc.) for a more targeted approach, but this a great starting point if you are new to skin care or aren't sure where to begin. If you have any specific skin concerns, our team of licensed estheticians, Noelle and Erin, are here for you. We recommend booking a 50-minute customized Aveda facial to begin your skin care journey. This is our most popular facial service that also includes a skin analysis – the perfect way to treat your skin and yourself! Schedule an Appointment
https://qbds.net/wp-content/uploads/2021/02/esthetic-room-2021-scaled.jpeg
2560
1920
Angela Voorhis
https://qbds.net/wp-content/uploads/2021/10/black-logo-2019-300x128.jpg
Angela Voorhis
2023-02-10 21:11:02
2023-03-16 16:44:59
What's a skin care routine and why do I need one?!