At Quintana's Barber & Dream Spa, a secret speakeasy complete with artisanal crafted cocktails and hip atmosphere await. As soon as you enter, you'll feel at home. We're located inside of a converted 1920's colonial house, where you'll see someone inside getting an old-fashioned straight-razor shave or trim. The first floor is a fully functioning barbershop that's reminiscent of not just a shave and haircut but rather a place where business deals are made, patrons chew the fat, and socialize alike. Walk through the swanky barbershop with vintage barber chairs to the upstairs to find the darkly lit secret bookcase passage that leads you to the hidden bar and speakeasy lounge. The adjacent building is our expanded day spa.
Reservations may be made online for our third floor Bourbon Room Tuesday through Thursday for groups of 6-12. Friday's and Saturday's are first come, first serve for the main Speakeasy and Bourbon Room. Please feel free to call in twenty minutes before your arrival time, and we can let your party know our availability.
There will be no private parties or reservations for The Speakeasy,  Thursday-Saturday's. Groups arriving on a Friday or Saturday evening may not exceed 6 people. A 22% gratuity will be applied for all groups of 6 or more. During Peak seasons we may need to cap tables of 2-6 guests to a two hour limit. Thank you for your understanding. 
The Speakeasy and Bourbon Room
Sunday: Resting
Monday: Resting
Tuesday: 3pm-12am
Wednesday: 3pm-12am
Thursday: 3pm-12am
Friday: 3pm-12am
Saturday: 3pm-12am
(located above the barbershop, entrance located in back)
Join us for Happy Hour: Tuesday-Friday 3pm-7pm 
Enjoy 15% off your tab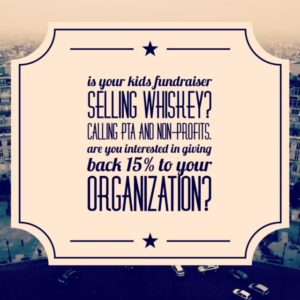 Want to get your non-profit in on the "Speakeasy Spirits Give-Back Fundraisers" and have 15% of all proceeds go directly to your non-profit or child's school? Contact us through our Donations Page and let us help you reach your goals and raise community awareness for your cause.
? What are my Transportation/Parking options for getting to and from the Quintana's Speakeasy?
We'd prefer you to Uber, but we have complimentary parking in our lot, and metered parking on the street.
? How do I get in Quintana's Speakeasy?
Please come around to the back of the Barbershop building. On the back porch you will find a small blue button, please press the button, and give your name, number of people to be "buzzed inside"…After Hours (when the Barbershop is closed) we are still OPEN UPSTAIRS. To telephone directly – The Speakeasy 216-262-8288.
?Why can't I use a Quintana's Gift Card for my Eventbrite Class/Workshop/Event?
Unfortunately, Quintana's Speakeasy Gift Cards can only be used on premise for food+ drink. Quintana's Barber & Dream Spa Gift Cards can only be used on Aveda retail, spa and/or barbershop services. Thank you in advance for understanding.
? Do you accept Reservations?
The Private 3rd Floor Bourbon Room accommodates 6-12 guests for reservations only. The main Speakeasy Room on the Second Floor does not accept any reservations. The main Speakeasy Room on the Second Floor accommodates up to 25 guests, it is first come, first serve basis.
? What if you have a Prohibition 101 Cocktail Class or Whiskey Tasting going on? Is there still room?
During our Tasting's and Classes the Speakeasy may be at capacity and we can not guarantee availability.
? Quintana's Speakeasy is not a restaurant, so what food do you serve?
We serve four house-made small plates including: Charcuterie: Two local cured meats, with two artisan cheeses plated with greens, dried apricots, pistachios, served with small pickles, Guiness mustard seed and crostini (2-4 people). Seasonal Hummus: Served with toasted Pita (1-2 people). Caprese Skewers: Served with fresh Basil and Balsamic Reduction includes 4 skewers (1-2 people). Chilean Bruschetta: Fresh Mozzarella and Lamb Chorizo on Crostini (1-2 people).
? What if I am late for my Reservation?
We book Reservations for the Bourbon Room in 90 minute increments. If you are more than 10 minutes late for your reservation, your seats will be allocated to customers on the wait list.